If you're anything like me, as soon as October hits I want to read any and all witch books! It's all I want! Inject them directly into my eyeballs! Okay, I'll calm down. . . but seriously, if you're on the hunt for a new witchy read to pick up this spooky season, here is a bewitching cocktail of 26 witch books to feast upon. 
Now She Is Witch by Kirsty Logan
This is a witch story unlike any other. 
Lux has lost everything when Else finds her in the woods. Her family, her lover, her home - all burned. The world is suspicious of women like her. But Lux is cunning; she knows how to blend into the background. And she knows a lot about poisons. 
Else needs Lux's help to destroy the man who wronged her. But on their hunt they will uncover dark secrets that entangle them with dangerous adversaries. 
From the snowy winter woods to the bright midnight sun; from lost and powerless to finding your path, 
Now She is Witch
 conjures a world where women grasp at power through witchcraft, sexuality and performance, and sometimes by throwing each other to the wolves.
The Witches of Vardo by Anya Bergman
Norway, 1662. A dangerous time to be a woman, when even dancing can lead to accusations of witchcraft. After recently widowed Zigri's affair with the local merchant is discovered, she is sent to the fortress at Vardo to be tried as a witch. Zigri's daughter Ingeborg sets off into the wilderness to try to bring her mother back home. Accompanying her on this quest is Maren - herself the daughter of a witch - whose wild nature and unconquerable spirit gives Ingeborg the courage to venture into the unknown, and to risk all she has to save her family. Also captive in the fortress is Anna Rhodius, once the King of Denmark's mistress, who has been sent in disgrace to the island of Vardo. What will she do - and who will she betray - to return to her privileged life at court? These Witches of Vardo are stronger than even the King. In an age weighted against them, they refuse to be victims. They will have their justice. All they need do is show their power.

Her Majesty's Royal Coven by Juno Dawson
Hidden among us is a secret coven of witches. They are Her Majesty's Royal Coven. They protect crown and country from magical forces and otherworldly evil. But their greatest enemy will come from within. There are whisperings of a prophecy that will bring the coven to its knees, and five best friends are about to be caught at the centre. Life as a modern witch was never simple… but now it's about to get apocalyptic. Prepare to be bewitched by Juno Dawson's first adult series. A story of ancient prophecies and modern dating, of sacred sisterhood and demonic frenemies.
The Very Secret Society of Irregular Witches by Sangu Mandanna
She found magic in the most unlikely of places. As one of the few witches in Britain, Mika Moon has lived her life by three rules: hide your magic, keep your head down, and stay away from other witches. An orphan raised by strangers from a young age, Mika is good at being alone, and she doesn't mind it... mostly. But then an unexpected message arrives, begging her to travel to the remote and mysterious Nowhere House to teach three young witches, and Mika jumps at the chance for a different life. Nowhere House is nothing like she expects, and she's quickly tangled up in the lives and secrets of its quirky, caring inhabitants... and Jamie, the handsome, prickly librarian who would do anything to protect his charges, and who sees Mika's arrival as a threat. An irritatingly appealing threat. As Mika finds her feet, the thought of belonging somewhere starts to feel like a real possibility. But magic isn't the only danger in the world, and soon Mika will need to decide whether to risk everything to protect the found family she didn't know she was looking for...
The Near Witch by V.E. Schwab
The Near Witch is only an old story told to frighten children.
If the wind calls at night, you must not listen. The wind is lonely, and always looking for company.
And there are no strangers in the town of Near. 
These are the truths that Lexi has heard all her life. But when an actual stranger-a boy who seems to fade like smoke-appears outside her home on the moor at night, she knows that at least one of these sayings is no longer true. The next night, the children of Near start disappearing from their beds, and the mysterious boy falls under suspicion. Still, he insists on helping Lexi search for them. Something tells her she can trust him. As the hunt for the children intensifies, so does Lexi's need to know-about the witch that just might be more than a bedtime story, about the wind that seems to speak through the walls at night, and about the history of this nameless boy. Part fairy tale, part love story, Victoria Schwab's debut novel is entirely original yet achingly familiar: a song you heard long ago, a whisper carried by the wind, and a dream you won't soon forget.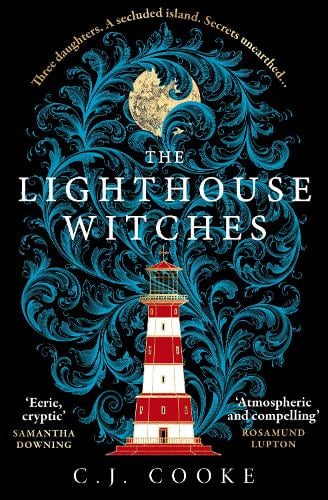 The Lighthouse Witches by C.J Cooke
A deserted lighthouse
Upon the cliffs of a remote Scottish island stands a lighthouse. Strange and terrible events have happened here. It started with a witch hunt. Now, centuries later, islanders are vanishing.
A lost family
Liv Stay and her children don't believe in witches or curses. But within months of arriving on the island, her daughter Luna is the only one of them left.
An impossible child
Twenty years later, Luna's missing sister turns up out of the blue. She is exactly the girl Luna remembers. Same face. Same smile. Same age.
Faced with the impossible, it's up to Luna to find out what really happened at the lighthouse all those years ago.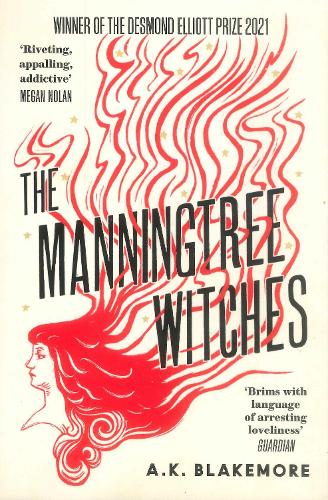 The Manningtree Witches by A.K Blakemore
England, 1643. Puritanical fervour has gripped the nation. In Manningtree, depleted of men since the Civil War began, the women are left to their own devices and Rebecca West chafes against the drudgery of her days. But when Matthew Hopkins arrives, asking bladed questions and casting damning accusations, mistrust and unease seep into the lives of the women. Caught between betrayal and persecution, what must Rebecca West do to survive?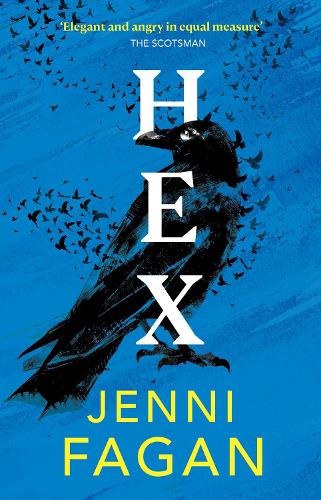 Hex by Jenni Fagan
IT'S THE 4TH OF DECEMBER 1591.
On this, the last night of her life, in a prison cell several floors below Edinburgh's High Street, convicted witch Geillis Duncan receives a mysterious visitor - Iris, who says she comes from a future where women are still persecuted for who they are and what they believe. As the hours pass and dawn approaches, Geillis recounts the circumstances of her arrest, brutal torture, confession and trial, while Iris offers support, solace - and the tantalising prospect of escape. Hex is a visceral depiction of what happens when a society is consumed by fear and superstition, exploring how the terrible force of a king's violent crusade against ordinary women can still be felt, right up to the present day.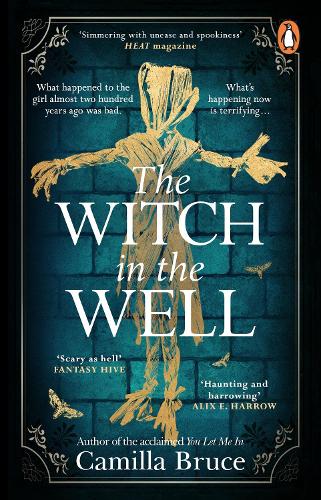 The Witch in the Well by Camilla Bruce
Once upon a time, the townspeople of F -. did something bad . . .

Local schoolteacher Catherine Evans has made writing the definitive account of what happened when Ilsbeth Clark drowned in the well her life's work. Some don't want the past raked up, but Catherine is determined to shine a light upon that shameful event. Because Ilsbeth was an innocent, shunned and ostracized by rumour-mongers and ill-wishers, and someone has to speak up for her. And who better than Catherine, who has herself felt the sting and hurt of such whisperings? And then a childhood friend returns to F -. Elena is a successful author who's earned a certain celebrity. Now in search of a new subject, she announces her intention to write a book about the long-dead woman. And Elena has everything Catherine has not. A platform. And connections. And no one seems to care that this book will be pure speculation, tainting Ilsbeth's memory. Catherine is left with no option but to blunt her rival's pen ... Before summer is over, one woman will be dead and the other accused of murder. But is she guilty, or are there other forces at work? And who was Ilsbeth Clark, really? An innocent? A witch? Or something else entirely?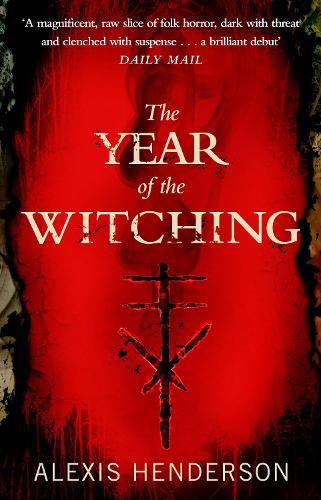 The Year of the Witching by Alexis Henderson
Born on the fringes of Bethel, Immanuelle does her best to obey the Church and follow Holy Protocol. For it was in Bethel that the first Prophet pursued and killed four powerful witches, and so cleansed the land. And then a chance encounter lures her into the Darkwood that surrounds Bethel. It is a forbidden place, haunted by the spirits of the witches who bestow an extraordinary gift on Immanuelle. The diary of her dead mother . . . Fascinated by and fearful of the secrets the diary reveals, Immanuelle begins to understand why her mother once consorted with witches. And as the truth about the Prophets, the Church and their history is revealed, so Immanuelle understands what must be done. For the real threat to Bethel is its own darkness. Bethel must change. And that change will begin with her . . .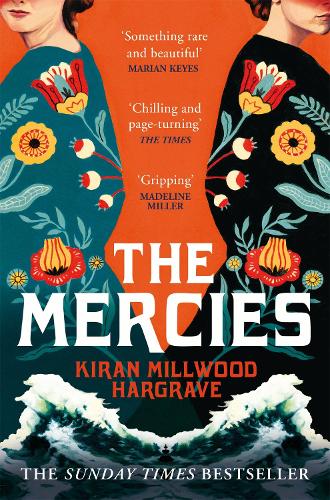 The Mercies by Kiran Millwood Hargrave
On Christmas Eve, 1617, the sea around the remote Norwegian island of Vardo is thrown into a reckless storm. As Maren Magnusdatter watches, forty fishermen, including her father and brother, are lost to the waves, the menfolk of Vardo wiped out in an instant. Now the women must fend for themselves. Eighteen months later, a sinister figure arrives. Summoned from Scotland to take control of a place at the edge of the civilized world, Absalom Cornet knows what he needs to do to bring the women of Vardo to heel. With him travels his young wife, Ursa. In Vardo, and in Maren, Ursa finds something she has never seen before: independent women. But Absalom sees only a place untouched by God and flooded with a mighty and terrible evil, one he must root out at all costs. Inspired by the real events of the Vardo storm and the 1621 witch trials, Kiran Millwood Hargrave's The Mercies is a story about how suspicion can twist its way through a community, and a love that may prove as dangerous as it is powerful.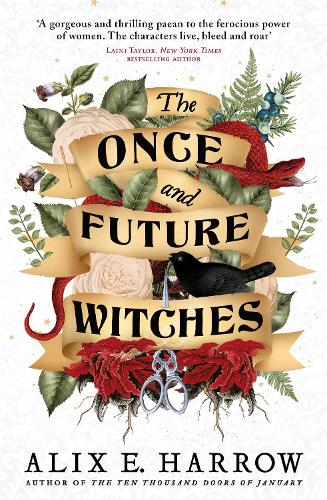 The Once and Future Witches by Alix E. Harrow
In 1893, there's no such thing as witches. There used to be, in the wild, dark days before the burnings began, but now witching is nothing but tidy charms and nursery rhymes. If the modern woman wants any measure of power, she must find it at the ballot box. But when the three Eastwood sisters join the suffragists of New Salem, they begin to pursue the forgotten ways that might turn the women's movement into the witch's movement. Stalked by shadows and sickness, hunted by forces who will not suffer a witch to vote - and perhaps not even to live - the sisters must delve into the oldest magics, draw new alliances, and heal the bond between them if they want to survive. There's no such thing as witches. But there will be.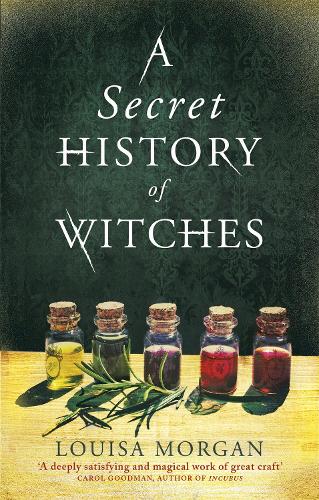 A Secret History of Witches by Louisa Morgan 
A Secret History of Witches reveals an ancient and dangerous power that's been handed down from mother to daughter since time began. After Grandmére Ursule gives her life to save her tribe, her scrying stone falls silent. Even with Ursule's magic lost, her family keeps the Old Faith, practicing the spells and rites that have been handed from mother to daughter for generations. Until one day, Ursule's young granddaughter steps into the circle, and magic flows anew. From early 19th century Brittany to London during the Second World War, four generations of women fight the battles of their time, deciding how far they are willing to go to protect their family, their heritage, and ultimately, all of our futures.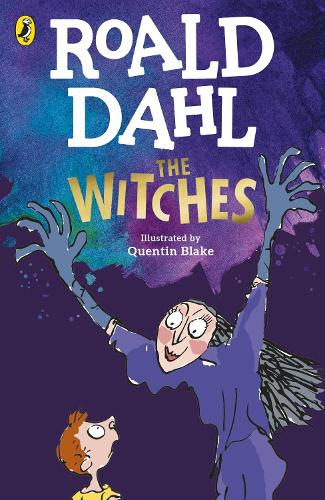 The Witches by Roald Dahl
This is a story about REAL WITCHES. Real witches dress in ordinary clothes, have ordinary jobs and look very much like ordinary people. But they are far from ORDINARY . . . The Grand High Witch, leader of all the witches, has a plan to make each and every child disappear. That is, unless one boy and his grandmother can stop her . . .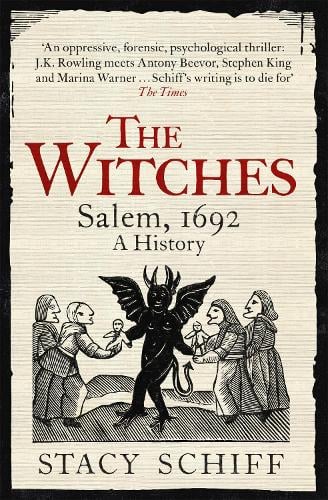 The Witches by Stacy Schiff
It began in 1692, over an exceptionally raw Massachusetts winter, when a minister's niece started to scream and convulse. It ended less than a year later, but not before panic had infected the entire colony, nineteen men and women had been hanged, and a band of adolescent girls had brought Massachusetts to its knees. Vividly capturing the dark, unsettled atmosphere of seventeenth-century America, Stacy Schiff's magisterial history draws us into this anxious time. She shows us how quickly the epidemic of accusations, trials, and executions span out of control. Above all, Schiff's astonishing research reveals details and complexity that few other historians have seen.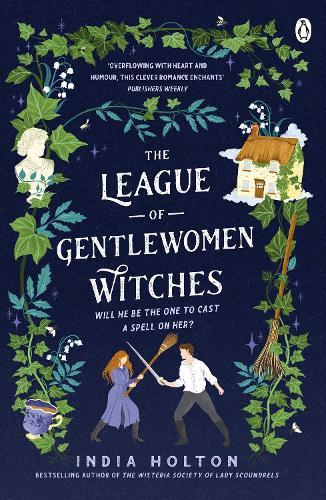 The League of Gentlewoman Witches by India Holton
Charlotte Pettifer belongs to a secret society skilled in witchcraft. When rumours of the Amulet of Black Beryl start to circulate, Charlotte is determined to find the jewel before it falls into the wrong hands. Which is what happens when the evil Lady Armitage reaches it first. Demanding the help of rakish pirate, Alex O'Riley, Charlotte sets off to find the jewel. There's just one problem: pirates and witches are sworn enemies. But little do they know, sparks are about to fly . . .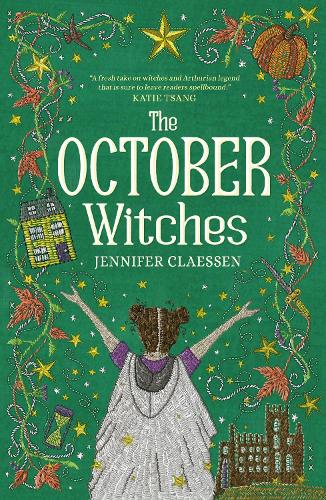 The October Witches by Jennifer Claessen
There's so much to love about October - Halloween, pumpkin everything and MAGIC. Especially magic. But for nervous young witch Clemmie, this October might see the stars descend on her for the first time, bringing with them a whole month of chaotic new power. She's spent twelve years watching her mum, aunts and cousin receive their October power and knows that, for the Merlyns, magic can get very messy. And there are those who want to harness their magic and make it last beyond October. It's a bold experiment, until Clemmie and her coven find themselves in mortal danger. What price must be paid for magic that never ends? Or for having magic at all?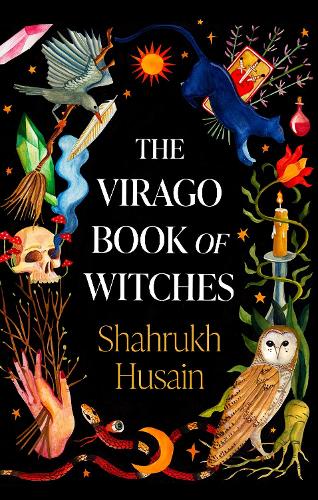 The Virago Book of Witches by Shahrukh Husain
Beware the women who are called witches, or those who claim the name for themselves... Banshees - a howling night-witch and harbinger of death; She-devils - Lilith and her daughters; or Bitches - Hecate, whose chariot is drawn by dogs. Alluring women, enchantresses, seekers of revenge, wise old women and badly-behaved girls. As Shahrukh Husain says, witches are 'womanhood in all its complexity'. Over fifty stories of crones and nixies, shape shifters and beauties are here, including the loving fox witch of Japan; Italy's Witch-Bea-Witch; Scotland's Goodwife of Laggan; Biddy Earl and the terrifying Kali and Baba Yaga who comes in many forms to haunt, entice, possess, transform and challenge. From every corner of the globe, with tom-foolery, fun, strife and victory, these folklore and legends celebrate women who step out of line.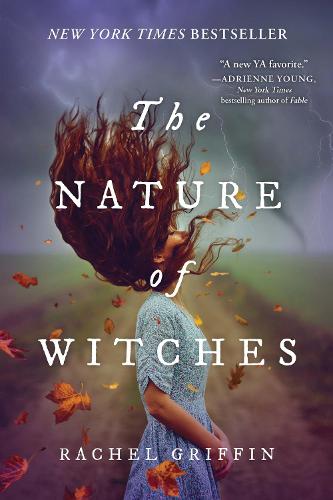 The Nature of Witches by Rachel Griffin
In a world where witches control the climate and are losing control as the weather grows more erratic, a once-in-a-generation witch with the magic of all seasons is the only one who can save earth from destruction. But as her power grows, it targets and kills those closest to her, and when she falls in love with her training partner, she's forced to choose between her power, her love, and saving the earth. For centuries, witches have maintained the climate, but now their control is faltering as the atmosphere becomes more erratic; the storms, more destructive. All hope lies with Clara, a once-in-a-generation Everwitch whose magic is tied to every season. In Autumn, Clara wants nothing to do with her power. It's wild and volatile, and the price of her magic-losing the ones she loves-is too high, despite the need to control the increasingly dangerous weather. In Winter, the world is on the precipice of disaster. Fires burn, storms rage, and Clara accepts that she's the only one who can make a difference. In Spring, she falls for Sang, the witch training her. As her magic grows, so do her feelings, until she's terrified Sang will be the next one she loses. In Summer, Clara must choose between her power and her happiness, her duty and the people she loves...before she loses Sang, her magic, and thrusts the world into chaos.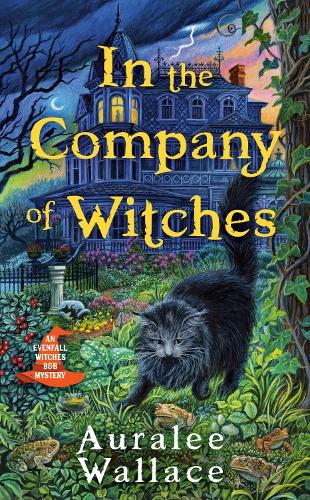 In the Company of Witches by Auralee Wallace
When a guest dies in the B&B she helps her aunts run, a young witch must rely on some good old-fashioned investigating to clear her aunt's name in this magical and charming new cozy mystery. For four hundred years, the Warren witches have used their magic to quietly help the citizens of the sleepy New England town of Evenfall thrive. There's never been a problem they couldn't handle. But then Constance Graves--a local known for being argumentative and demanding--dies while staying at the bed and breakfast Brynn Warren maintains with her aunts. At first, it seems like an accident...but it soon becomes clear that there's something more sinister at work, and Aunt Nora is shaping up to be the prime suspect.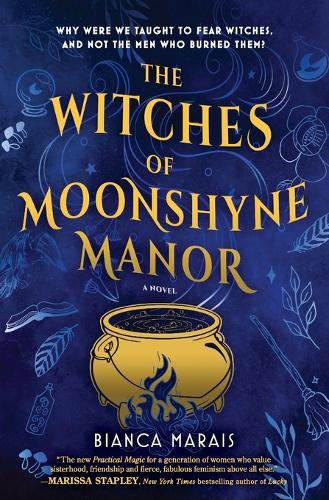 The Witches of Moonshyne Manor by Biance Marais
Five octogenarian witches gather as an angry mob threatens to demolish Moonshyne Manor. All eyes turn to the witch in charge, Queenie, who confesses they've fallen far behind on their mortgage payments. Still, there's hope, since the imminent return of Ruby-one of the sisterhood who's been gone for thirty-three years-will surely be their salvation. But the mob is only the start of their troubles. One man is hellbent on avenging his family for the theft of a legacy he claims was rightfully his. In an act of desperation, Queenie makes a bargain with an evil far more powerful than anything they've ever faced. Then things take a turn for the worse when Ruby's homecoming reveals a seemingly insurmountable obstacle instead of the solution to all their problems. The witches are determined to save their home and themselves, but their aging powers are no match for increasingly malicious threats. Thankfully, they get a bit of help from Persephone, a feisty TikToker eager to smash the patriarchy. As the deadline to save the manor approaches, fractures among the sisterhood are revealed, and long-held secrets are exposed, culminating in a fiery confrontation with their enemies.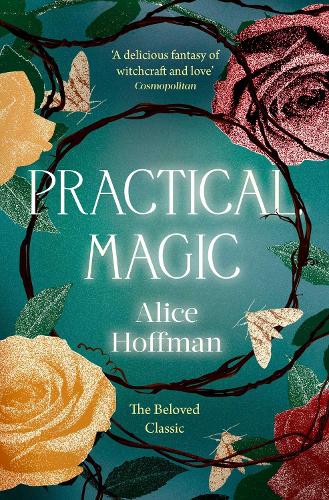 Practical Magic by Alice Hoffman
The beloved classic novel, the basis of the classic film starring Nicole Kidman and Sandra Bullock. As children, sisters Gillian and Sally were forever outsiders in their small New England town, teased, taunted and shunned for the air of magic that seems to sparkle in the air around them. All Gillian and Sally ever wanted was to get away. And eventually they do - one marries, the other runs as far from home as she can manage. Years later, however, tragedy will bring the sisters back together. And they'll find that no matter what else may happen, they'll always have each other. An enchanting tale of love, forgiveness and family, Practical Magic is beloved of readers of all ages.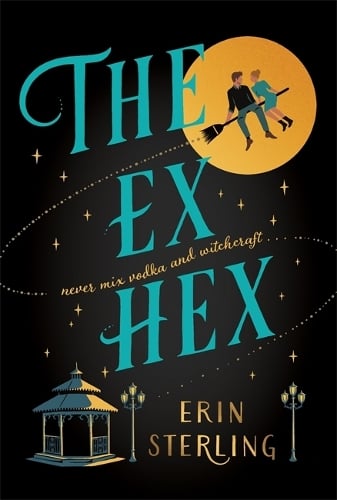 The Ex Hex by Erin Sterling
You broke my heart, Rhys Penhallow. And we curse you. You and your whole stupid, hot line. Vivienne Jones handled the biggest break-up of her life the way that any witch would: vodka, bubble baths, and a curse on her ex. That was nine years ago. Now Rhys Penhallow, descendant of the town's founders, breaker of hearts and still irritatingly gorgeous, is back. Rhys has returned to the quaint town of Graves Glen to recharge the ley lines and make an appearance at the annual fall festival. But when his every move results in calamity, Vivi realises that hexing her ex might not have been so harmless after all... As the curse starts to affect the magic of the town, resulting in murderous wind-up toys, an outraged ghost, and a surprisingly talkative cat, Vivi and Rhys must put their personal feelings aside and work together to break the curse and save not just the town, but also Rhys's life.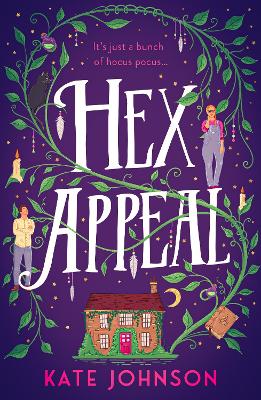 Hex Appeal by Kate Johnson
Essie Winterscale lives in a huge and ever-changing house in the village of Good Winter, in deepest, darkest Essex. She lives with various witches of various ages, one of whom is still a bit salty about being hanged in the 1700s, one who keeps accidentally casting fertility spells, and one who knits things that create the future. All Essie ever wanted was to have a normal life but in the end she found herself drawn back to Beldam House because she just can't stop her witchiness (although the ability to instantly chill wine is pretty awesome, even she has to admit). Into this coven of chaos stumbles gorgeous, clueless Josh, their new landlord - and he's just discovered his tenants haven't paid rent since the 1700s! As Josh is drawn further into the lives of the inhabitants of Beldam House, Essie is determined to keep him at broomstick's length. That is, until a family secret, lying hidden for centuries, puts Josh firmly under her spell...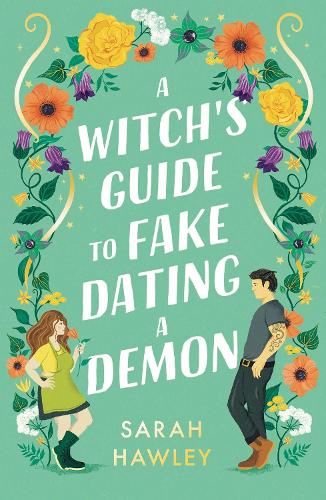 A Witch's Guide to Fake Dating a Demon by Sarah Hawley
Mariel Spark knows not to trust a demon, especially one that wants her soul, but what's a witch to do when he won't leave her side - and she kind of doesn't want him to? Mariel Spark is prophesied to be the most powerful witch seen in centuries of the famed Spark family, but to the displeasure of her mother, she prefers baking to brewing potions and gardening to casting hexes. When a spell to summon flour goes very wrong, Mariel finds herself staring down a demon - one she inadvertently summoned for a soul bargain. Ozroth the Ruthless is a legend among demons. Powerful and merciless, he drives hard bargains to collect mortal souls. But his reputation has suffered ever since a bargain went awry - if he can strike a deal with Mariel, he will earn back his deadly reputation. Ozroth can't leave Mariel's side until they complete a bargain, which she refuses to do (turns out some humans are attached to their souls). But the witch is funny. And curvy. And disgustingly yet endearingly cheerful. Becoming awkward roommates quickly escalates when Mariel, terrified to confess the inadvertent summoning to her mother, blurts out that she's dating Ozroth. As Ozroth and Mariel struggle to maintain a fake relationship, real attraction blooms between them. But Ozroth has a limited amount of time to strike the deal, and if Mariel gives up her soul, she'll lose all her emotions - including love - which will only spell disaster for them both.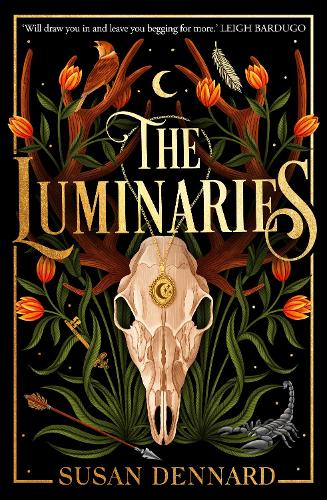 The Luminaries by Susan Dennard
Hemlock Falls isn't like other towns. You won't find it on a map, your phone won't work here, and the forest outside town might just kill you... Winnie Wednesday wants nothing more than to join the Luminaries, the ancient order that protects Winnie's town-and the rest of humanity-from the monsters and nightmares that rise in the forest of Hemlock Falls every night. Ever since her father was exposed as a witch and a traitor, Winnie and her family have been shunned. But on her sixteenth birthday, she can take the deadly Luminary hunter trials and prove herself true and loyal-and restore her family's good name. Or die trying. But in order to survive, Winnie must enlist the help of the one person who can help her train: Jay Friday, resident bad boy and Winnie's ex-best friend. While Jay might be the most promising new hunter in Hemlock Falls, he also seems to know more about the nightmares of the forest than he should. Together, he and Winnie will discover a danger lurking in the forest no one in Hemlock Falls is prepared for. Not all monsters can be slain, and not all nightmares are confined to the dark.